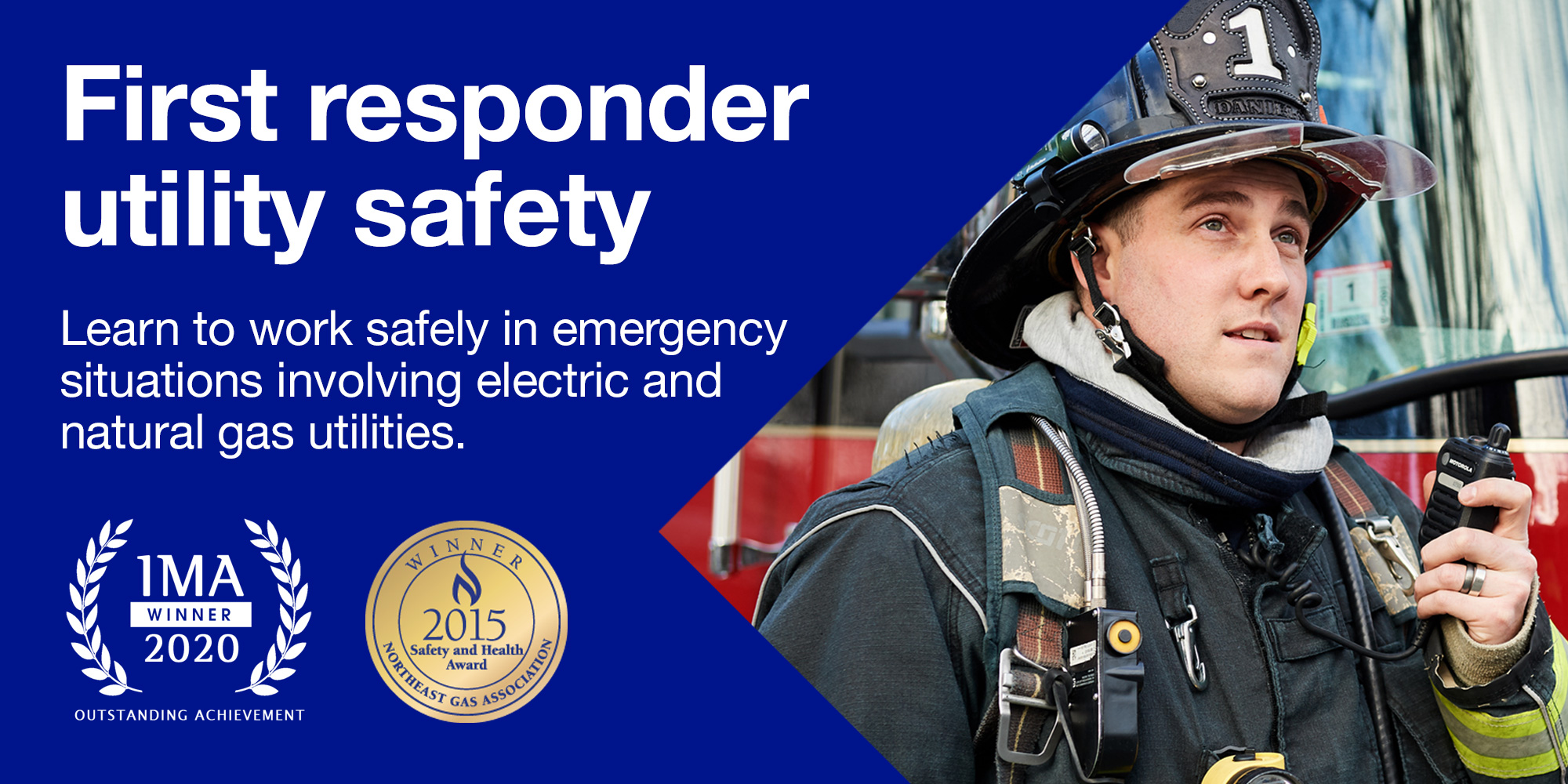 Firefighters, police and EMTs are typically first on the scene in an emergency and face the greatest risk from natural gas and electrical hazards. Understanding the potential dangers and learning how to deal with them correctly makes everyone safer.
Join thousands of other first responders who are satisfying additional training hours and earning personalized Certificates of Completion in natural gas safety and electrical safety. Developed with the assistance of local chiefs and training professionals, these free programs include a series of modules you can complete at your own pace.
For the best performance we recommend that you use a modern desktop browser such as the most recent versions of Chrome, Firefox or Safari.

Natural gas
safety basics
Learn about the properties and characteristics of natural gas and how to respond safely and effectively to gas leaks and fires.

Understanding the potential dangers of electrical facilities and learning how to recognize and respond to them makes everyone safer.