National Grid's e-Learning Programs for First Responders

The Natural Gas Pipeline Safety Program covers the gas distribution system; properties and characteristics of natural gas; carbon monoxide poisoning; gas incident management; additional potential hazards and response tactics; liquefied natural gas; and LNG transport.
The Electrical Safety Program covers electrical safety basics; the electric distribution system; fires involving electrical facilities; downed power lines; and photovoltaic (PV) solar system safety.
If you are having trouble registering, logging into your accounting, or accessing the training materials please request support here
Credits: Some images and animations © Wikimedia Commons. Permission is granted to copy, distribute and/or modify this document under the terms of the GNU Free Documentation License, Version 1.3 or any later version published by the Free Software Foundation; with no Invariant Sections, no Front-Cover Texts, and no Back-Cover Texts. A copy of the license is included in the section entitled "GNU Free Documentation License". © Can Stock Photo Inc./Claudio_Pics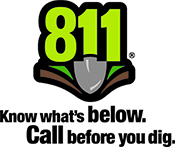 You can also locate pipelines in your area by
visiting the National Pipeline Mapping System
website at www.npms.phmsa.dot.gov/PublicViewer/.
Skip available courses